Professional Service Offerings
Our World-Class Engineering Teams Deliver a Comprehensive Portfolio of Customizable Professional Services
What Makes CloudPerceptions Unique?
Comprehensive value proposition
Design Implementation Deployment Testing Support Training
Rich experience of core and development team
50+ years of design, development, sales and support experiences in OpenStack, Docker Container and Kubernetes
Expertise in network and network integration
Development team with successful story (from LiveRail, acquired by FaceBook in 2014)
Excellent customer relationship
Extensive training as trustworthy consultant in prior job positions
Thorough understanding of operational challenges gained from daily interactions with private cloud operator
Proof of Concept
Sandbox environments with proposed design, targeting enterprise specific use cases
At CloudPerceptions, we understand that transitioning to new cloud technologies can be an intimidating and daunting task...not for the faint of heart. By utilizing a Proof-of-Concept approach, enterprises can begin the migration armed with knowledge, knowledge that can not only allow your teams to gain greater confidence in the technology, but also by learning the operational considerations and key integration points. Equipped with such tools, the right questions get asked, and the anticipated outcomes become more achievable. Coupled with our Professional Education service, inspiration forms from this gained knowledge, and new ways of doing things occurs. For assistance with your Proof-of-Concept, reach us at contact@cloudperceptions.com.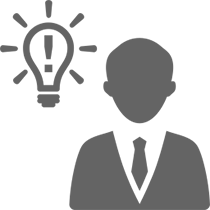 Recent PoCs:
Kubernetes Cluster As a Service over OpenStack (Magnum)
Self healing OpenStack control plane with Kubernetes
Feature development
Lack of feature you need? We can design, develop, test and support it for you!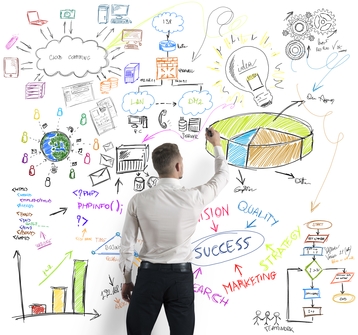 Rarely does a single target OpenStack release provide full coverage for the business needs of our customers. If you can not wait for a feature to show up in upstream releases, the CloudPerceptions team can certainly help you bridge the gap. Our expertise in Neutron networking and other areas has been established over time since the Folsom release. Our Dev team can help you develop a new feature, or customize an existing one best suitable for your specific OpenStack architecture and requirements. However, our work doesn't stop here. We will ensure the quality of our code by conducting appropriate unit, functional, scalability and performance tests, and documenting it completely to facilitate use in real production environment. For your feature development needs, please contact us at contact@cloudperceptions.com.
Some prior Custom Feature Development:
System integration
Glue enterprise services to OpenStack's or Kubernetes platform without losing high availability
Kubernetes and OpenStack are just different parts of larger ecosystems that comprises any large computing environment. As such, these projects require a substantial amount of System Integration (SI). Our CloudPerceptions engineering teams have extensive breadth as well as depth of knowledge across various subsystem, and we can bring that to bear to help you solve your integration problems. Whether it's an existing system with new integration points or from a Proof-of-Concept utilizing our Proof-of-Concept service, we can help you bring order from chaos. For all your SI needs, please contact us at contact@cloudperceptions.com.
Benchmarking
Whether it's determining maximum packet throughput on your compute hosts software switch before packet loss occurs, or it's finding the density of virtual machines that can be packed on a compute node, CloudPerceptions can help you build up your test environment, define test suites, execute, and analyze the results. Our goal is to find not only direct impacts, but also all the indirect impacts.
Some prior Custom Feature Development:
Installation and configuration
Includes planning and deployment phases backed by TOI and support
Our Installation and Configuration service offering includes three stages: planning, implementation and testing, during which CloudPerceptions experts will deploy OpenStack / Kubernetes in a supported configuration that meets customer needs. Customer has flexibility to choose community edition or specific distribution in conjunction with preferred Linux operation system. The target scenarios include both greenfield and brownfield deployments no matter whether you plan to use OpenStack / Kubernetes in a sandbox (POC), Dev, staging (Q/A) and production environments. Installation and configuration should be done automatically with Ansible playbook to ensure consistency and repeatability. Customer satisfaction is guaranteed with Deployment Technical Spec capturing every single details and further improved by Acceptance Test Plan jointly agreed with customer engineering team. For all your installation and configuration needs, please contact us at contact@cloudperceptions.com.
Examples of Prior Installation and Configuration Activities:
OpenStack Liberty Automation
Professional Education
Professional Education encourages imagination, innovation and creativity. It fosters sharing, and formulation of new ideas and inventions. At CloudPerceptions, we believe this too. That's why we offer extensive cloud-technology education courses targeted at the end-user, developer, or administrator, that offer detailed lectures, demos, and hands-on labs for a fully immersive learning experience. We offer courses in Kubernetes Container Orchestration as well as OpenStack troubleshooting, including on-site offerings. Please contact us to start building your in-house expertise on OpenStack / Kubernetes at training@cloudperceptions.com.
"Education is the transmission of civilization." -- Will Durant, great American writer and philosopher
Support
Free community support is always out there, but it may not address your production issues in timely manner. CloudPerceptions assure different tiers of service-level agreements are in place so when your Ops team needs help, you get it from the OpenStack experts. Our team can be your first line of defense, or escalation point for bug fixes and scheduled backports. In either case, we provide detailed case report with symptom, root cause analysis and solution/workaround. If Ops team demands TOI, not a problem! We can sit down with your engineers to thoroughly explain what has been changed so they fully understand the direct/indirect impacts in order to adjust the operational processes and tools, if necessary. For more information about our support levels, please contact us at contact@cloudperceptions.com.
Examples of Prior Support Activities:
OpenStack IPv6 Annual Production Support